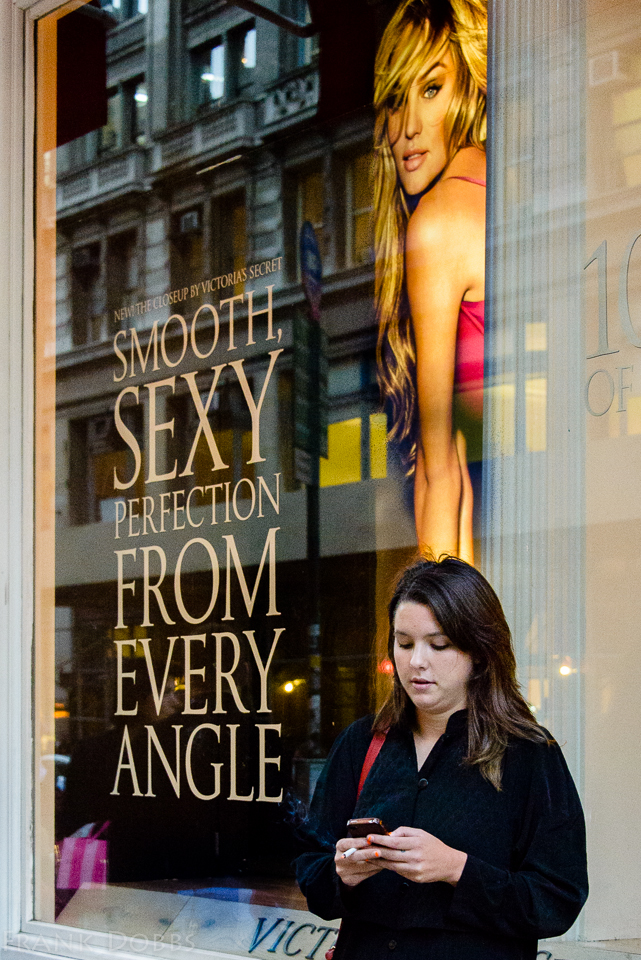 My dear aunt Arlette tells me I must write more poems to accompany my photos:
Perfection, from every angle (Yeats updated)
A woman's intellect is forced to choose
Perfection of the bra, or of the phone,
And if it takes the second must refuse
Public exposure, typing in the street.
And when that text is finished, what's the news?
Hookup or breakup, fingers leave their mark:
That old perplexity of last year's phone
The contract still in place, perfection lost.
Source:
The Choice
The intellect of man is forced to choose
perfection of the life, or of the work,
And if it take the second must refuse
A heavenly mansion, raging in the dark.
When all that story's finished, what's the news?
In luck or out the toil has left its mark:
That old perplexity an empty purse,
Or the day's vanity, the night's remorse.