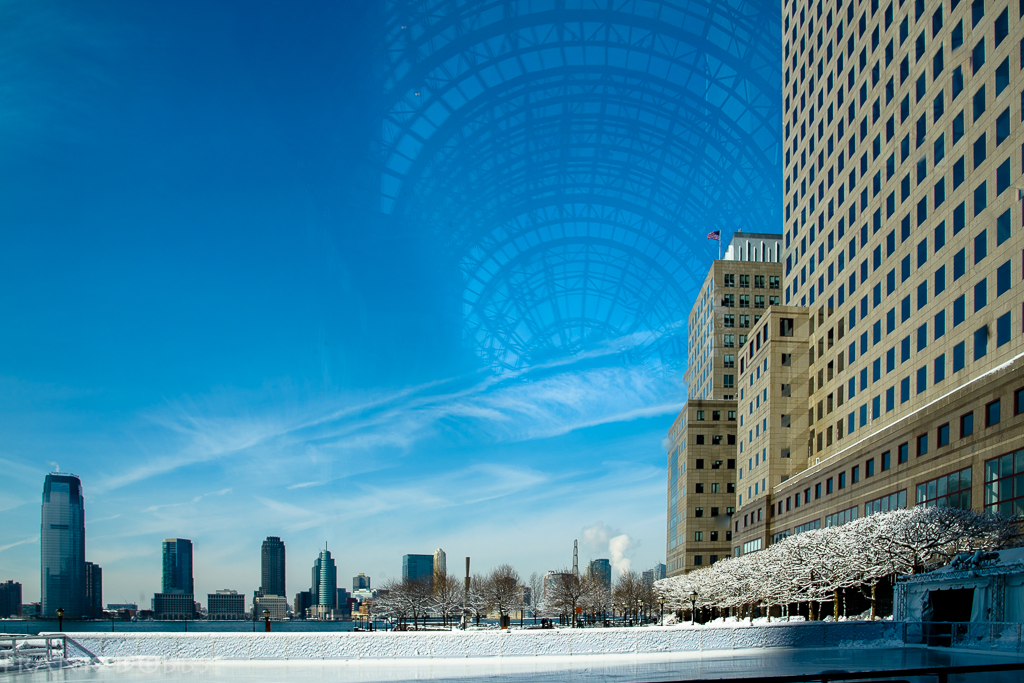 The Winter Garden (Atrium at the World Financial Center)
The Winter Garden –my personal talisman.  A glass palace of gracious cylinders by the water, with palm trees taller than enormous houses, it arose one day in our desert of granite and whispered of a more elegant time, our own Crystal Palace, a place where multitudes could gather together and be alone.  It was the longed for terminus of my walks and skating, the magical indoor playground for children and for workers in nearby buildings.  At night, angels would sing there, and by day magicians perform.  Images would appear from deserts and distant continents.  Lights twinkled.  Rare objects were presented for purchase.  One could dine and stay there forever.A ghostly presence, heavenly and human, in the very shadow of enormous towers.
And when those towers fell, its crystal carapace cracked in the pain of Ilium burning, surrounded by pale ash and ghostly glass shards, its palm trees dying in the autumn sky, dreaming of forests long absent, gardens of mist and purifying water.
It arose again as a platform to gaze on a forgotten city, what had aspired to heaven was now a chasm, a hole in the body of a wounded entity, in which people and machines burrowed to no apparent purpose, a shadow destination for native and tourist.  Long time I could not return to see Manhatta wounded.
Today, when I walk there, where people gather as if nothing has happened, around my stopped heart these memories gather, like  forgotten loves, confusing the very purpose of time.